Mounted Cards
Hot off the press! We are now offering our most fabulous cards mounted, and ready to pop into a frame. How good is that? Gorgeous lovliness from Rosie Made a Thing, Quirky Birds, and Icon Lyric. Thats our starter for 10!
We think you are going to love these! A great little gift, and a snip at just £5! They can be popped on the wall as they are, or fit perfectly into an 8" x 8" frame. Everyone has a chuckle at Rosie Made a Things humour, you can't help but relate to it. We have chosen the best 8 designs, but are sure to add some more in the next few weeks :)
If you are hooked, and want to have a look at all of our mounted cards click here for laughter... Mounted Cards
I know that most of Rosie's captions are all about alcohol, Gin especially. But she never misses an opportunity to laugh about all the other mishaps in life. Falling over, lack of exercise, hair loss, lumpy bits, friendship. She has it all, and I challenge anyone not to laugh at more than one of her cards.
My personal favourite at the moment has to be this coaster ....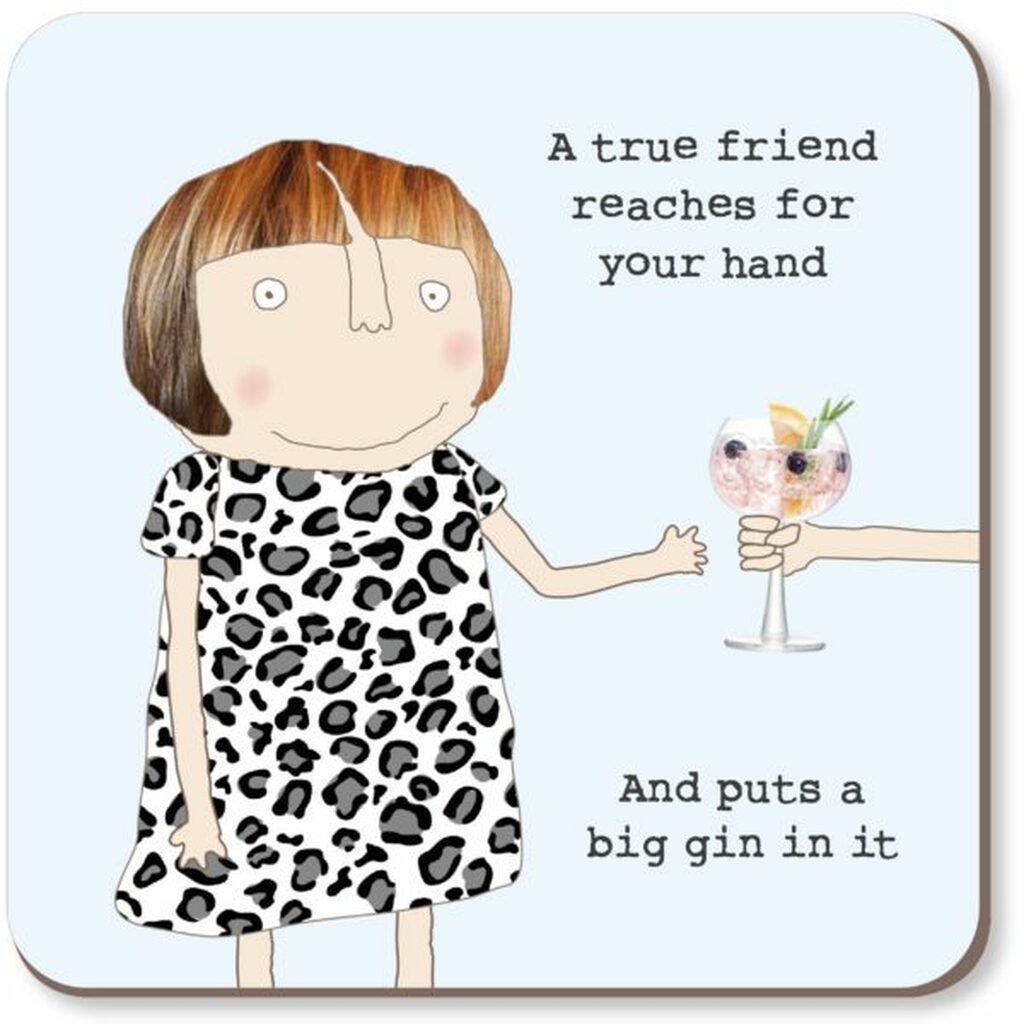 There are a number of reasons! Firstly I LOVE LOVE LOVE the leopard skin dress, and of course I love gin too. But more importantly, I have more than one friend that this would apply to!
Nuff said :)